TU-Automotive: Robots But Not as We Know Them Jim!
by Louis Bedigian
Posted September
The human machine interface (HMI) is set to become very important to the cars of tomorrow. Whether visual, such as displays and other graphics, or aural, voice-controlled assistants like Amazon's Alexa, Apple's Siri, Microsoft's Cortana and Google's Assistant, consumers appear to want an experience that is advanced yet inviting. However, if it's too human-like, research shows it can make users somewhat uneasy. Yet, should the vehicle appear too robotic, driverless cars might be less appealing or, at the very least, less immersive. It's a balancing act, to be certain, one that will require years of refinement as automobiles become more autonomous.
Human-machine interface experts on the nuances of displaying and interacting with EV data
by Andromeda 

Interfaces
Posted 

CHARGED EVs: Human Machine Interface for Battery Management Systems
by Andromeda Interfaces
Posted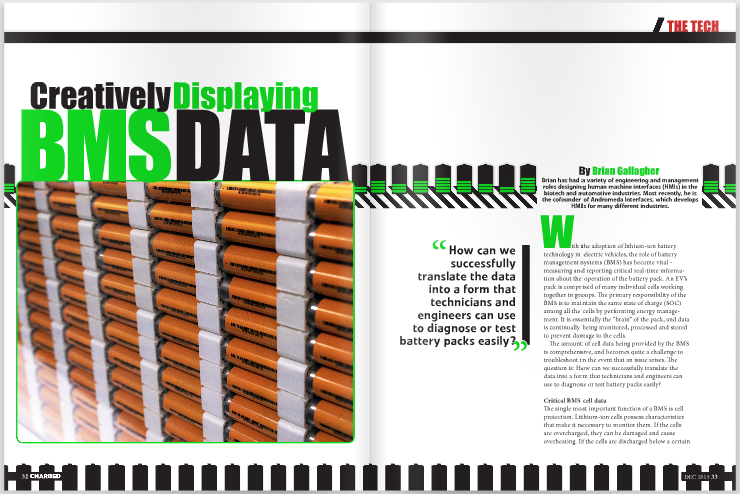 The amount of cell data being provided by the BMS is comprehensive, and becomes quite a challenge to troubleshoot in the event that an issue arises. The question is: How can we successfully translate the data into a form that technicians and engineers can use to diagnose or test battery packs easily?